When looking for a luxury home, chances are you'll need professional guidance. The luxury real estate market often requires you to go the extra mile before you actually find your dream home. That's why an experienced and versatile realtor is someone to rely on and therefore make the best home-buying decision. Before you contact anyone, learn what qualities your luxury real estate agent should have. This time-saving guide will help you find the right realtor who cares about your best interests first and foremost.
1 - Rich experience and reputation
The more experienced your realtor is, the higher are chances to find your dream high-end home. If a realtor has been in business for several years (or more), they have perfected their craft. Also, you're likely to find a plethora of reviews from past clients and therefore learn about the quality of a realtor's work. If this is your first time buying a high-end home, go with a realtor with plenty of experience. Another perk that comes with experienced realtors is the strong business network. They know whom to ask for information about upcoming listings. So, make sure not to forget to ask potential realtors about their connections within the real estate industry.
A good reputation follows accomplished luxury realtors everywhere they go. That being said, it won't be difficult to gauge additional information about renowned real estate agents who are great at their job. The reputation is followed by impressive credentials, memberships in groups of realtors who achieved high sales, and so on. The accomplishments speak volumes about the realtor's work and, at the same tell you they have all it takes to complete their work.
2 - Knowledge about the luxury real estate market
Someone known as a great high-end realtor keeps up with the latest trends in the luxury real estate market. Whether you are looking for an eco-friendly, smart luxury home, or a beach house, they know what's new and where to find it. They are also well-informed about the kind of homes that increase in value and excellent at predicting price fluctuations. Such a knowledgeable realtor is the right person to ask for guidance and expect nothing but the best outcome.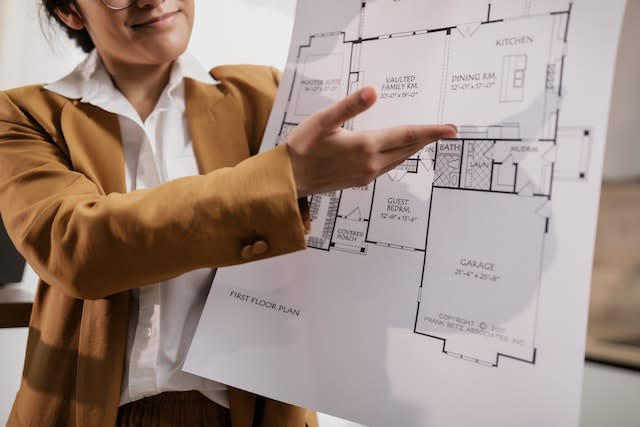 3 - Business and Marketing-wise
It takes business and marketing skills to recognize a good deal. That is why versatile and marketing-savvy realtors are the ones clients rely on. In addition, the way the realtor markets themselves can tell you a lot about them:
Go to their webpage. Is it minimal and classy, or cluttered and hard to navigate?
If the realtor works in a team, check the about us
High-end realtors invest in their social media presence, especially Instagram. It's basically their portfolio, which is why the way it's curated matters.
4 - Professional presence and excellent communication skills
The way a realtor presents themselves is crucial. Are they confident, well-poised, and straightforward? The kind of person who has been in a high-end real estate business for years must have a strong personality. That way, they appear not only trustworthy but also professional and reliable.
Communication goes hand in hand with a strong, professional presence. A good communicator is also a good listener, another vital trait of a good luxury realtor. As a customer, you have the right to express your preferences your chosen realtor will take into consideration. Next, they will give suggestions you might like and look for homes that fit your taste (and lifestyle). With that said, stay away from realtors with a know-it-all attitude who ignore clients' wishes. Remember that a high-end real estate agent is, above all, there to assist you.
5 - Ambitious and driven
An excellent high-end realtor is serious about their career. Once they sign a deal with a client, they commit their best efforts to help them find an ideal luxury home. Having an ambitious realtor at your disposal is beneficial for the following reasons:
They are result-driven, meaning they will act in your best interest from the beginning. You won't buy a luxurious home before it's well-inspected for potential damages, malfunctions, etc.
Every piece of advice you get from them will be for your good. For instance, they might advise you not to rush and instead wait a bit longer for a better offer. As mentioned, dedicated realtors have solid connections and stay up-to-date with the latest trends.
Professional luxury realtors will want to keep you as a client. Therefore, they will help you find a home you can invest in later on and sell it. Once you decide to list it up for sale, the realtor who previously helped you find it will be the one to contact.
They have a problem-solving mindset and will make sure the buying or selling process runs smoothly.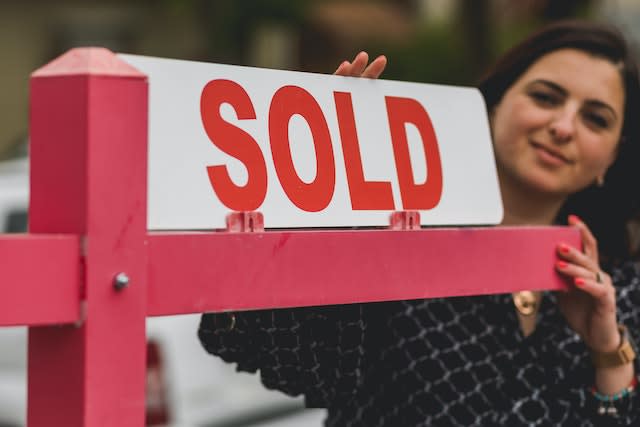 Plan ahead an upcoming relocation to a new, high-end home
Buying a high-end home in areas like Miami-Dade is an easier part. Moving, however, takes more preparation and the right team to execute it. Even in this case, your best option is to reach out to experts in the moving industry. Also, consider hiring white glove movers if you have plenty of breakable, luxurious materials that require extra care.
What if you plan to sell an existing high-end home?
Pay attention to essential qualities your luxury real estate agent should have even if you decide to list your home for sale. The agent must be equally skilled in home-buying and home-selling. If they can find you a good deal, they can also help you sell it sometime in the future.
Final thoughts
Buying a luxurious home isn't just a matter of having an aesthetically pleasing place to live. The lifestyle that comes with it is as important. That's why it helps to have a professional at your disposal to guide you through the diverse high-end market. The list of qualities your luxury real estate agent should have will help you find an ambitious and professional realtor whom you can trust. So, take time to interview at least a few high-end realtors before you make a final decision.