As we enter the midpoint of 2022, the rush for
luxury residential real estate
across the sun-kissed southeastern coastline remains unprecedented. An influx of home buyers coming to Miami from areas with state personal income taxes fueled a whopping rise in property values, and sellers are massively considering what amenities can maximize property value both in the short and long term. If you're one of them, here are seven ways to add value to your Miami home that stole the spotlight.
#1 Extend Your Home
If you're
looking to sell your Miami home
for the best price, you should consider extending it. We all want extra space. Bringing a whole new area that you can enjoy, be it a spare bedroom, en-suite bathroom, a home office (these are a huge trend), storage, or living space, can add up to 23 percent to your property's value.
But if you are forking out for a home extension, you've got to make sure it's worth it. So, before you get started with the work, compare the building costs and the value gain. Also, don't forget to consider the complexity of the build.
Another thing you can consider is Additional Dwelling Units. ADUs are a home trend that evolved during the pandemic and one that looms large this year. They're typically small, self-contained, and separate from the house, and they're incredibly useful when one needs a place to work away from all the noise or somewhere visiting family members, and friends can stay. What's more, ADUs may also serve as a source of income for homeowners.
#2 Add More Storage
Talking about extra space, additional storage space is an upgrade that will probably never fall out of favor. This doesn't have to be a completely separate structure, such as ADUs (although it can be!). It can be any type of storage, from a beautifully designed walk-in closet to a pantry closet in an apartment. Whatever you decide it should be, it will add value to your Miami home.
#3 Add Style in Key Rooms
Real estate experts in Miami consistently swear by a home's key rooms, saying that updated kitchens and bathrooms help sell houses faster and improve resale value. However, the importance of choosing quality materials for these areas is not something you'd want to underestimate. This mainly goes for the kitchen cabinetry, given that it's usually subject to a great deal of wear and tear. But, with the right design and suitable materials, renovating a kitchen or bath space will always, without question, boost your home value.
Keep in mind, however, that these are large projects. Plus, kitchens and bathrooms are the most utilized rooms in a home, and you need them to function. So, you might want to avoid starting with the work before you settle into your new abode. If you're moving locally, all the easier. You can easily find
expert help in the area
and relocate by the time renovations begin.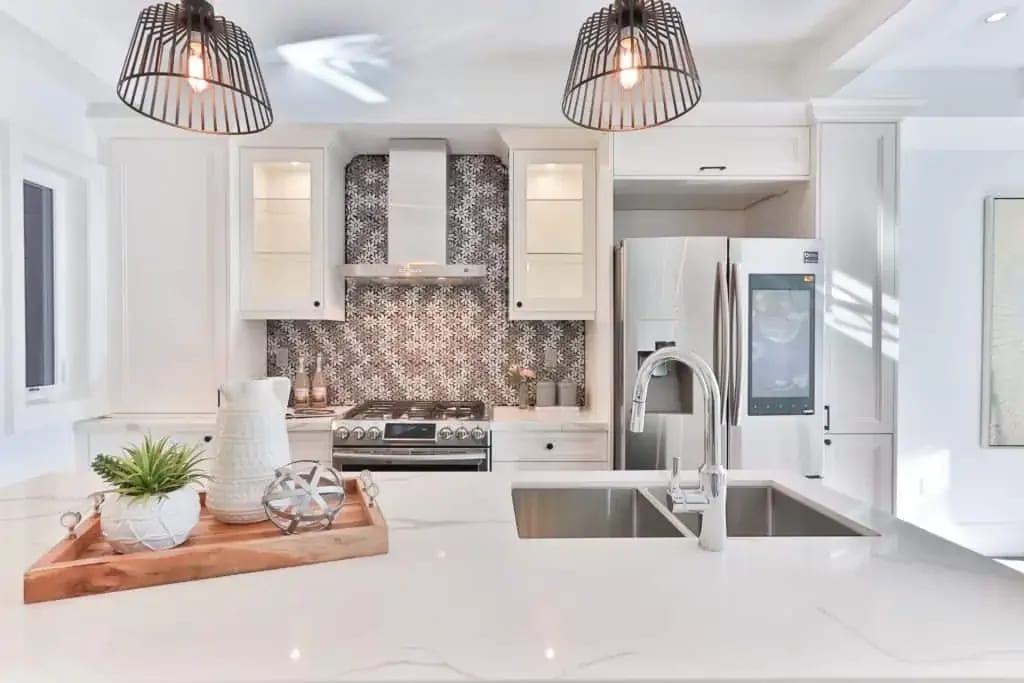 #4 Create a Dedicated Home Office
Yesterday – a business challenge, today – the norm: the work-from-home population continues to grow day by day, and so does the demand for home offices. If you're selling a house, creating one or dedicating existing space to functional a home office is an excellent investment and a fantastic feature to highlight in your listing. These are real environments that foster productivity but are also stylish, thoughtfully designed, and comfortable. Your new home office can also have an en-suite bath or a bar – whatever makes it shine is worth mentioning to prospective home buyers. It will, without a doubt, add value to your Miami home.
#4 Enhance Outdoor Living
Investing in outdoor living provides a fantastic ROI for most homeowners, making it a perfect home improvement project. Of course, Miami offers plenty of opportunities for being outdoors. However, simply building a new deck or patio or revamping the balcony will make your home more desirable to buyers
looking for a new home
. For those who are looking to really stand out, some of the features that buyers truly love to see in an outdoor space include:
A fire pit or outdoor fireplace;
The pool and hot tub combo;
A comfy lounge area;
An outdoor kitchen;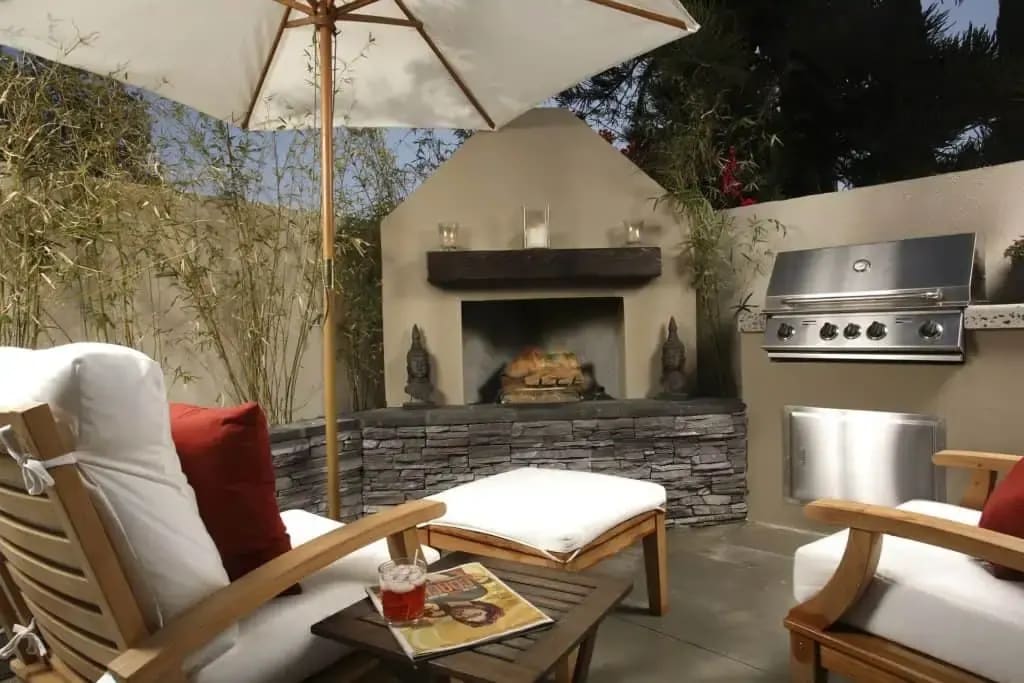 #5 Give Your Home's Exterior a Once-over
Anything that enhances your home's curb appeal will reap the rewards when it comes to saleability. Buyers always pay attention to the exterior – it helps them decide whether they like a property before even stepping inside.
For starters, buyers love to see attractive landscaping; it implies that you maintain and take care of the property. You don't have to break the bank, either. Basic yard care, such as mowing the grass, fertilizing the lawn, and controlling the weeds, will do the trick.
You can make your property stand out by:
Updating your mailbox and house numbers;
Touching up or re-doing your exterior paint;
Investing in brand-new garage doors;
Adding a parking spot;
Etc.
You should consider upgrades that lower the maintenance hassles. If your home is ten years old or more, some big-ticket items home buyers would have to fix or replace in the next few years might scare them off and make them look elsewhere. So, make sure that the roof doesn't leak, gutters and downspouts are functioning, the basement is dry, floors are solid, and walls are in good repair. You should also check your HVAC and plumbing systems and consider installing new siding.
#6 Make Your Home More Efficient
If you decide to tackle energy-efficient home improvements, it will be worth your while. Buyers are generally willing to pay over the asking price for a home if they can cut down on annual utility costs and other bills long-term. Even more importantly, they're happy to reside in a home that helps reduce their overall impact on the environment.
For instance, if it is clear that your roof has taken the brunt of seasonal weather changes, you might consider replacing it. Leaks or missing, cracking, or curled shingles aren't exactly a selling point. And, while you're at it, consider using materials such as sheet metal or clay rather than asphalt. These materials help to reflect heat instead of absorbing it, thus naturally keeping the entire house cooler. If there's no need to replace the roof entirely, try adding a cool roof coating that reflects heat.
Other ideas that add value to your Miami property and make it energy efficient include:
Adding an extra layer of insulation;
Upgrading your appliances;
Replacing or sealing doors and windows;
Installing energy-efficient lighting;
Etc.
#7 Consider a Utility Room
Utility rooms might be where you'd do tedious house chores and store practical equipment, but the reality is that any home would be lucky to have one. Plus, if you design and outfit your laundry room well, it can be a complete game-changer. These are important spaces, the engine rooms of a home, we may call them, and they will add value to your Miami home. Consider space-saving designs and smart storage solutions, and place it in a convenient location, and it will make a significant impact on the buyers.