When was the last time you serviced your car? Whether you needed to replace the oil or check the break work, you probably remember the exact date. And, what about your home? Can you say the same for your high-end Florida home? Probably not! This is because most people don't 'service' their homes until they see some serious problems. But, when those problems appear, it is usually too late - they will either have to replace the entire thing causing the problem or spend an incredible amount of time, energy, and money on fixing it. There is an easier way out - maintain your home regularly. That will prolong your home's life span and ensure a more comfortable life for you. And, don't worry - if you don't know where to start, we will help you. We prepared a high-end home maintenance checklist that can serve as your guide.
Monthly
Let us begin this home maintenance checklist with everything you should check (and repair if necessary) each month.
If you live with small children or pets or are prone to certain allergic reactions from the outside world, you should first replace HVAC filters. Then, make sure your HVAC system is functioning correctly.
Moreover, it would help if you always clean your disposal at least once a month. If you have cleaners working for you, ask them whether they provide disposal cleaning services. If you don't, clean it yourself. It is relatively easy - freeze white vinegar in an ice cube tray, put cubes in the disposal, and turn it on.
If you know that luxury homes are a good investment, then you probably have a home with a pool. But, if you want that home to remain a good investment, you must maintain the home and the pool. So, each month, have it cleaned.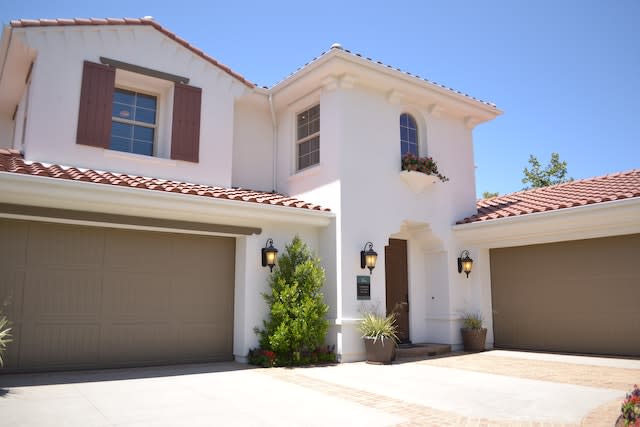 Quarterly
And now, let us move on to the high-end home maintenance checklist for every three months. Ideally, it would help if you started with deep cleaning your home. Deep cleaning means turning your home upside down to clean every corner. However, this cleaning is not essential for just having a clean and healthy home but also for checking the rest of the house for any damages, leaks, etc.
So, if possible, don't call the professional cleaners this time, but do the deep cleaning yourself. And while you are doing it, check for the leaks in your kitchen and bathroom, survey your ceilings, remove the carpets and check the condition of your floor, see if doors and windows open and close properly, etc.
Moreover, don't forget to check your attics, basements, closets, pantries, and all other 'remote' places of your home for mold and pests. If you notice anything suspicious, call the experts. And, remember that fixing this problem may require you to move out for the time being and for you to find some secure place for your items. Don't worry much about those - just ask a friend if you can crash and find the best storage services nearby until all the mold or pest-related problems in your home are fixed.
Annually
Most people usually hate a high-end home maintenance checklist for things you must do annually. Why? Because it requires a lot of work. But, hey, this is something you must do every year if you want your home to be in pristine condition.
First things first, have your A/C and HVAC systems serviced. Then, check whether there are any cracks in the foundation - if you see them, seal them up. And, speaking of sealing, you should do the same with all your doors and windows. Remember - a sealed home prevents the expensive A/C from escaping. Finally, check and update your security alarm, smoke detector, and any other electronics you have in your home.
Moreover, it is advised that you do all the things mentioned above if you are in the process of buying a home. You should always check the house and see whether some of the problems mentioned above exist. If they are there, you can ask the seller to fix them or demand that the home's price be lowered.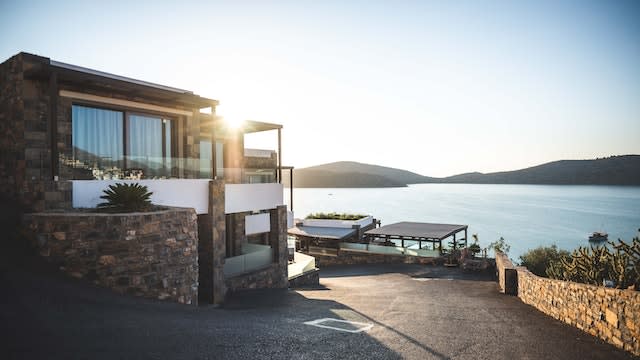 Hurricane Preparation
Unfortunately, Florida is a state where hurricanes are a common sight. So, we cannot but mention the importance of hurricane-proofing your home. Doing this should be a part of both low-end and high-end home maintenance checklists.
Moreover, hurricane-proofing is another thing you must do after buying a home. This is something even professional movers such as those from Pro Movers Miami will advise you. So, don't even think about moving in before you make sure you are safe.
So, first, start by checking whether your generator works. If it does, ensure you have enough gas for it. Then, buy new batteries for your flashlights, candles, barrels for water, and cans of food. Moreover, you can also invest in window shutters made of metal. These are pretty new on the market, and thus, they are expensive. But, they will be worth it when those heavy rains and winds come. And, they will be worth it if you ever decide to sell your home, as they will significantly increase the value of your home.
Conclusion
It doesn't matter whether you are just moving in or selling and wanting to add value to your home - all the things we mentioned above are mandatory! That is why you will see them in each high-end home maintenance checklist! Thus, don't postpone this - the sooner you start checking the condition of your home, the better. And keep in mind that this list will require some time, so don't put it off.