Miami is full of luxurious properties that are stunning to look at. But no
luxurious Miami home
is complete without a beautiful yard. However, landscaping in the Sunshine State, especially if you live near the beach, can be a challenging task for many people. The key is to know what you want to achieve and make a good plan. With a bit of creativity, effort, and research, you'll be able to create a wonderful and unique space you'll love. So, without further ado, let's explore some excellent high-end landscaping ideas for your Miami home!
Time to Plan
Making a plan is crucial if you want your home to have a cohesive appeal. Once you determine your budget, choose the style, and work out all the details, you'll be ready to create your dream home. Here are some things you should take into account.
Factor in the Outdoor Amenities
Do you have a pool, porch, gazebo, or some other outdoor amenities? If this is the case, you want to plan your landscaping to complement the rest of your home. Consider pathways, fountains, benches, and similar items when choosing and arranging plants and flowers for your home.
Of course, consider potential repairs or remodeling if you plan to
buy a new Miami home
. Plan these with landscaping in mind so you can make the most of this summer project.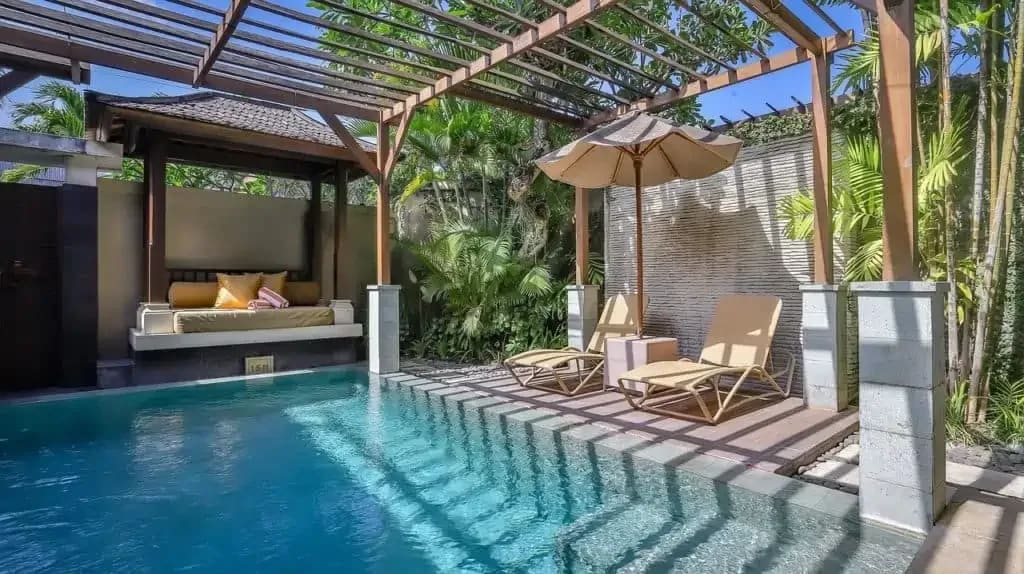 Choose a Style That Suits You
Another thing you want to keep in mind regarding landscaping ideas for your Miami home is style. There are many ways to make your home look lush and luxurious. Therefore, the style you choose should reflect your personality and preferences. Casual Boho appeal or sleek modern lines? Or maybe a classic tropical paradise look? Choose the plants and designs that show your taste and style.
Take Maintenance Into Account

Of course, maintenance is an important factor. If you love tending your garden and have enough time to do it, there's no limit to what you can do! On the other hand, you can always hire professionals to keep your yard in the top shape.
Additionally, if you're planning to buy a home in Miami, whether it's old or new, it's always a good idea to have a home warranty. That way, you'll have a safety net in case of damage and unforeseen expensive repairs.
But not all home warranties are the same, so ensure you
explore different providers
. Some of them will offer additional coverage for your garden and your landscaping equipment. So, don't hesitate to ask everything you want to know and explore your options.
However, if neither of these options seems attractive to you, it's best to plan carefully and choose the plants that are easy to maintain.
Take Some Time to Research the Plants
Miami weather is what attracts most people to this charming beach city. But, it also means that you need to choose plants that thrive in a tropical climate and can survive somewhat harsh conditions. Sand, sunshine, and salty conditions are essential factors if you have a beach home. Also, consider the size and shape of the plants you want and the maintenance level they require.


What Are Some of the Best Plants for Your Enchanting Miami Garden?
Not only will the lush garden make your home attractive, but it will also
add value to it
. So, let's look at some plants that thrive in Miami's climate and will make your home look stunning!
Palm Trees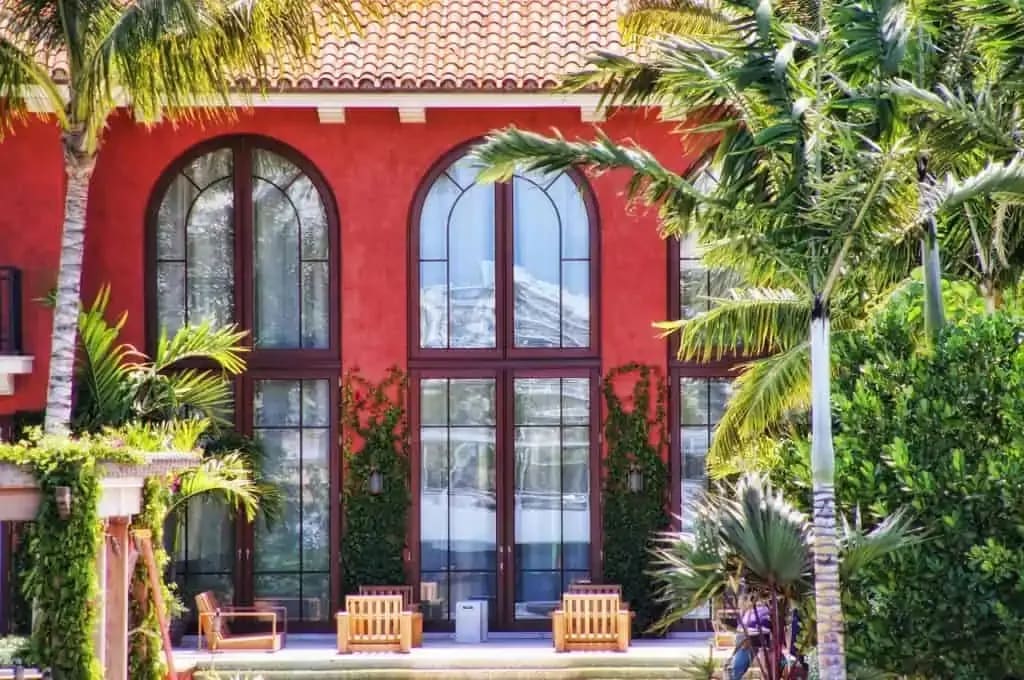 Nothing says tropical paradise as much as palm trees. Not only are they green and beautiful all year round, but they also come in various sizes. Whether you opt for the towering variants or small potted palms, they'll fit perfectly with any style you choose for your home.
Beach Rose
Beach rose, or Rosa Rugosa, is a hardy plant that can endure poor soil and salty conditions very well. That makes it ideal for your Miami home. Plus, it can help you control erosion and attract wildlife, too. Dark green leaves in contrast with white or pink flowers will both look amazing and lure the insects, birds, and even deer to your beautiful garden.
Ferns
However, ferns are ideal for you if you want a more subdued yet iconic look. You can grow them easily in hanging baskets and pots, or you can use them as shrubs or groundcover if you prefer. Apart from regular watering and pruning, they won't demand a lot of your attention.
Hibiscus
Another iconic and instantly recognizable plant is the hibiscus. Unique colors and shapes of hibiscus blooms will lend variety to your property. But keep in mind that they can grow very tall, so ensure you plan for that in your landscaping.
Ivy Geranium
Planting ivy geranium is also one of the stunning landscaping ideas for your Miami home. Vibrant red flowers will look fantastic in your hanging baskets and add a touch of luxury to your home. Additionally, this plant loves the Miami climate and is easy to take care of.
Gardenia
Gardenia is a versatile plant with beautiful and unique flowers. With their sweet and gentle scent, they'll make your home a joy for all the senses. They grow in evergreen bushes, and their white flowers blossom in late spring and early summer. Also, they don't require much care – a lot of direct sunshine that Miami always provides and some watering.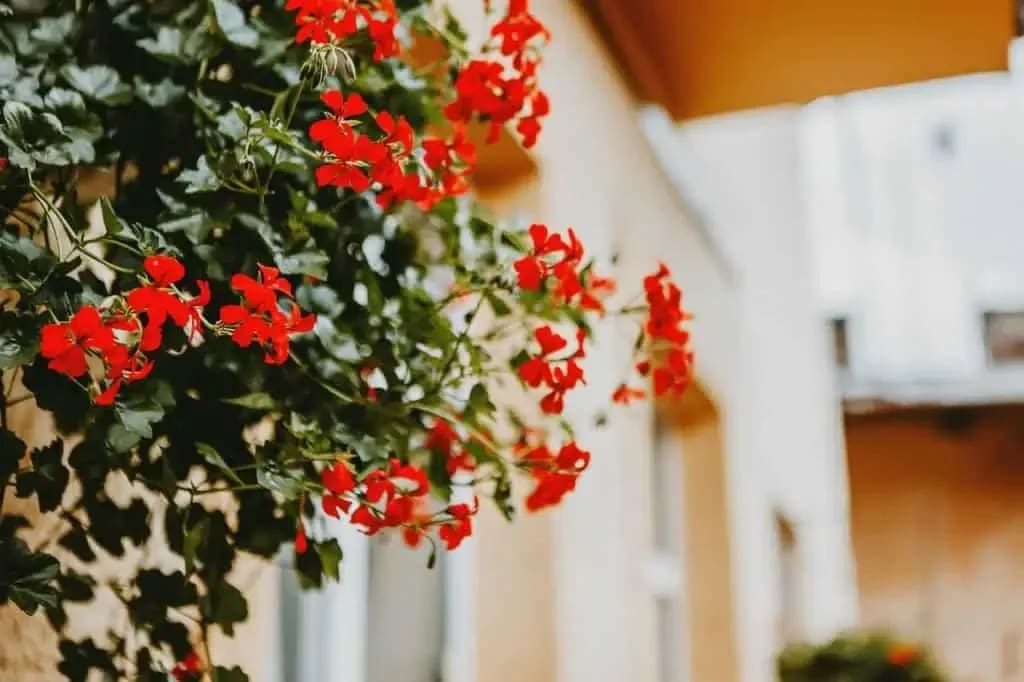 Extra Landscaping Tips for Your Miami Home
However, choosing the right combination of plants for your landscaping is only the beginning. The next step is arranging them to produce the maximum effect. However, while doing so, there are a few landscaping tips you should keep in mind:
choose the right place for the right plant – some plants love direct sunshine, some prefer shade; some need a lot of space because they spread quickly install an efficient irrigation system

proper fertilization will enhance the flowering of your plants and ensure they look stunning

manage yard pests – while some people will love attracting wildlife to their garden, don't let the pests enter it with ease
Enjoy Your Beautiful Home!

As you may see, there are many wonderful landscaping ideas for your Miami home. Use your imagination and follow our tips to make your outdoors look appealing and beautiful!