Key Biscayne Real Estate Market Update
Q2 2023
Although the median single-family-home price remains slightly below peak, average price per square foot
hit a record high in Q2 2023. Over the past three years, the median price has increased an impressive
84%, staying in line with the 79% increase in price per square foot. The low availability and high
desirability of single-family homes has created significant price support in 2022 and 2023, as affluent
buyers are less affected by rising mortgage rates. In the second half of the year, we expect prices to
remain fairly stable.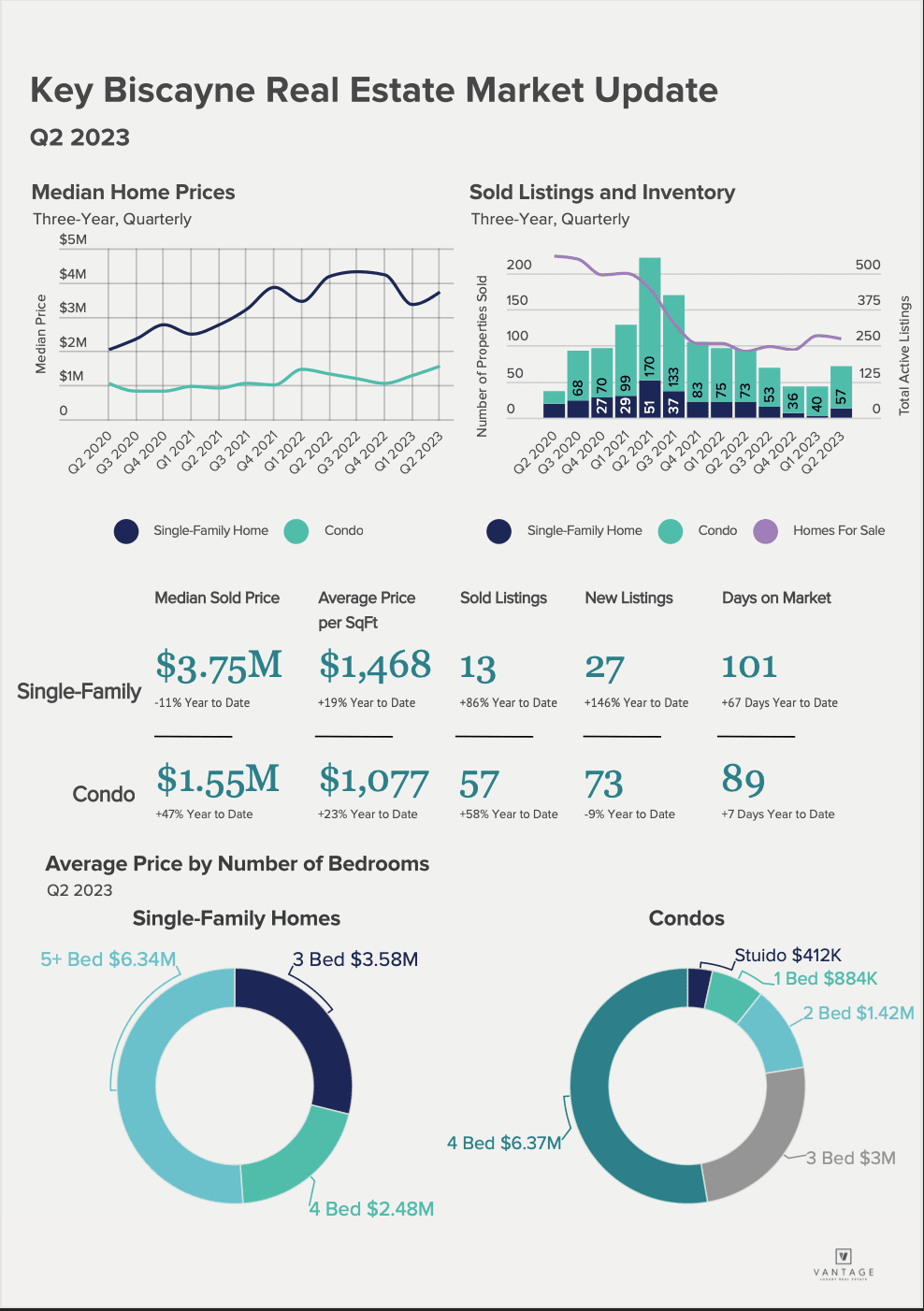 Condo prices reached an all-time high in Q2 2023 after rising 23% in the first half of the year. Condos
comprise the majority of the housing market with 75% of active listings and 81% of sales in the second
quarter. The number of condo sales rose 43% quarter over quarter, despite a drop in new listings. The
significant increase in condo prices and sales in the first half of the year points to a more competitive third
quarter. With the current interest rate environment, desirable properties will sell fast, while fixer uppers
will sit on the market longer.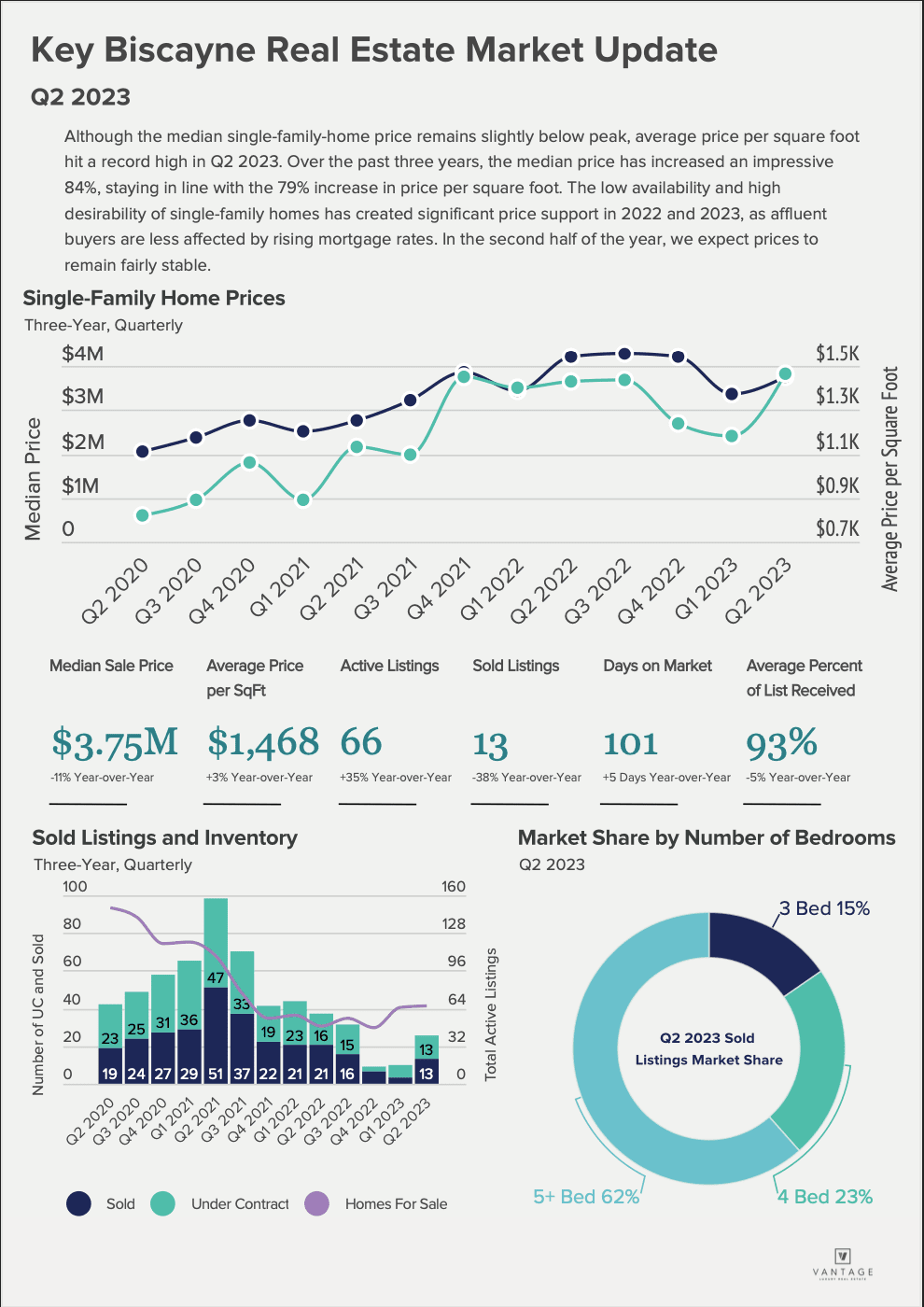 The number of home sales depends, in part, on the number of active listings and new listings coming to
market. Since Q1 2021, new listings have steadily declined, down 50%, along with total inventory, down
46%. When sales spike in a short timeframe like they did in 2021, fewer new listings and sales occur in the
years shortly after because homeowners typically remain in homes for far more than a couple years.
Because Key Biscayne is fully developed, creating more homes on the island is effectively impossible.
Low supply coupled with rising demand will likely spur more competition among buyers in the third
quarter, even though fewer transactions will occur because of the limited inventory.