Whether it's your permanent residence in Florida, a vacation home, or an investment property, real estate has always been seen as a stable investment option. Adding high-end properties to your portfolio could be a smart move if you're in a position to do so. But even though investing in luxury real estate is a great way to secure your financial future, it's not a decision you should rush into. There are plenty of things you should consider before making a final decision. To help figure out which way is the best for you, we've consulted experts in luxury real estate, and here's everything you need to know before entering the world of luxury real estate.
What to consider before investing in luxury real estate?
Luxury real estate is an excellent investment because of its attractive price and high resale or rental value. It's probablyone of the most significant investments you'll make in your life. Furthermore, it's worth it as it will allow you to enjoy a lot of thrill and financial gain. However, before you start researching gorgeous high-end homes to invest in, you need to be sure it's a good investment.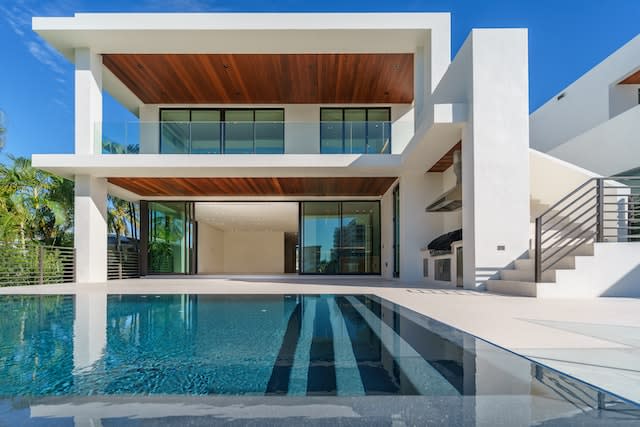 It's not a good idea to purchase a luxury property without giving it some serious thought. Although owning a string of high-end residences may seem like the pinnacle of success, there is far more work involved than meets the eye. So here's what you need to know before investing in luxury real estate.
#1 It's important to stay patient
First of all, keep in mind that, as with any expensive purchase, acting on impulse when purchasing a luxury home is a bad idea. Putting your money into real estate is not something to be done casually. Instead, you should give careful thought to all aspects of the acquisition because of the size of the financial commitment you'll be making.
Location, budget, and personal tastes are just a few of the many considerations you should give serious thought to before making a final decision. This requires you to painstakingly investigate alternative listings on the market and make comparisons to determine the best fit for your needs in terms of amenities, price range, proximity to work, and other personal factors. Therefore, take your time and be sure you're making the right decision.
#2 Consider how much you can afford
One of the things you should consider even before you start browsing for properties online is your budget. Knowing how much you can afford right at the start of the process will help you focus your search only on properties that fit your price range. If you don't have the money to make such an investment, there's no purpose in even looking. Luxury real estate, as compared to more modest properties, can quickly deplete a small financial resource. Therefore, go through your finances and set a realistic budget.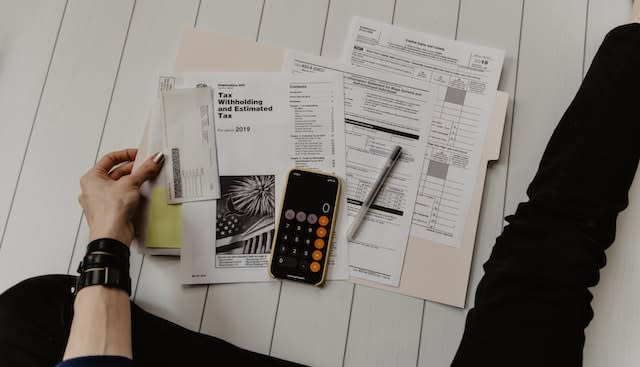 Keep in mind that buying a property comes with extra costs attached to the property's price. You should make sure to consider them all when setting your budget. For instance, there are costs of hiring local movers. Whether relocating across the street or moving to Miami-Dade county, you'll need pros to get you there.
#3 Work with an experienced real estate agent
You may believe you have all the information necessary to choose the best house. However, this is not always the case without a real estate background. This is especially true when it comes to luxury real estate, where market knowledge and experience are crucial. Therefore, before you even start looking, you need to make sure you hire a real estate agent specializing in luxury real estate.
An excellent real estate agent understands why a luxury home is a great investment for you. So they are a better option than depending exclusively on your own limited skills and knowledge. An agent can direct you to the right luxury home based on your preferences in terms of location, atmosphere, and amenities. They'll share the most recent real estate trends and news with you as well, streamlining the home-buying process even more.
#4 Consider your lifestyle
Before settling on a luxury property, it's essential to consider how you'll use it. For example, buying a luxurious house may not be wise if you rarely plan to dwell in it. Therefore, sit down and thoroughly think if this decision fits your lifestyle and plans for the future.
#5 Think about the resale value
Though living in the property may be your primary motivation for purchasing a luxury home, it is vital to keep in mind the possibility of renting or selling the property in the future. Suppose you plan to sell the luxury home you're considering purchasing. In that case, you need to make sure you're getting a good return on your investment.
It's crucial you invest in a high-end home that keeps its value steady or even rises over time. If you're unfamiliar with the real estate market and the process of reselling a home, this is another area in which a professional real estate agent may assist you.
Wrapping up
Investing in luxury real estate is a lifelong ambition for many people. However, there are many things to consider before making the actual purchase. However, if you make sure to cooperate with an experienced luxury real estate agent, the entire process will be that much easier and less stressful. On top of that, making sure this purchase is worthwhile will be significantly aided by thorough research. Keep in mind that your ability to pay for a luxury home depends on your current financial situation and the availability of financing choices. Check your finances or prepare a strategy to ensure you have the necessary funds. Best of luck!