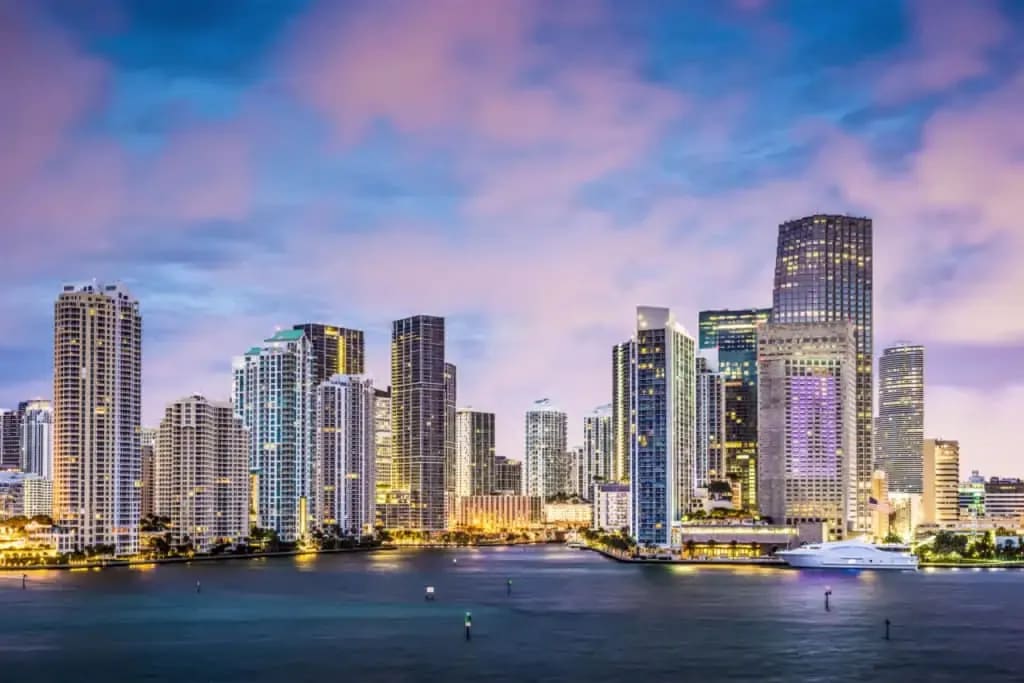 Brickell is Miami's trendy, luxurious business sector, home to big international corporations, banks, and prominent law firms. Aside from its significance as a corporate hub, the Brickell region provides a magnificent neighborhood lifestyle with lots of comfort and security. This tropical area, located between Miami Beach and Downtown Miami, has it all. There are several restaurants, bars, cafés, a large shopping center, and a cinema. However, when you want to
buy a luxury condo to live in or as an investment
, it is still essential to understand where you are investing your money. A neighborhood's high rates and good amenities shouldn't be the only reasons to make such an investment. Therefore, let us see if now is a good time to buy a luxury condo in Brickell and why.
Location, location, location
Why is now and any moment a good moment to invest in a luxury condo in Brickell? Easy, it's one of the best locations in Miami and even the country! And as you probably know by now, location is the most significant factor in real estate. Moreover, those who
invest in a condo in Brickell
don't just buy a place to live. They choose a lifestyle often associated with the water and beaches, with many luxury condos having a beautiful view over the water. At the same time, you have access to everything you might need. Skyscrapers, world-class restaurants, opulent bars, and first-rate public transportation are only a few examples. Not to mention the offices of the country's top legal firms and the world's most recognizable financial organizations, which have chosen Brickell as their home.
Growing interest
Miami's real estate market is thriving, and we don't see a slowdown in investor interest anytime soon. From its lifestyle to its arts and culture to its mild weather, the metro has risen to become one of the best places in the United States to work, live, and invest in today. Moreover, the luxury residential market will continue to grow as more businesses and people relocate here as part of the business and wealth migration trend. And which is one of the best areas to put your money? Brickell, of course. Brickell has developed from a market to a Miami neighborhood where people wish to live as their primary residence. Furthermore, in terms of renting, tenants' interest in this region has increased by 30% in the last year. So if you want to buy a luxury condo and rent it, you won't have problems finding tenants.
Profitability
Luxury real estate has long been considered one of the most valuable and secure investments. Owning a luxury condo can help boost your game in the real estate market with high resale value and greater awareness of properties, whether you plan to live in it, rent it out, or even flip it. In terms of numbers, house values have climbed by nearly 20% in the last year in Brickell. High competition, low inventory, cheaper interest rates, and larger savings accounts contributed to the increase. However, there is no reason to believe that the same signs will not drive prices upward over the following year. The supply is unlikely to decrease soon, and many people will want to purchase before interest rates rise. That could perhaps lead to another gain in local property values.
As a result, you might want to buy a luxury condo in Brickell now, as it looks like a good time for such an investment. You can then move long-distance to Florida with the help of professional movers and decide what to do with the condo later. If you wish to move and live in the apartment,
pros can get you there
in no time, along with all your belongings. If you want to rent it, you can just take some of the furniture to the condo and store the rest in a storage unit until you need it.
Easy maintenance and safety
Most luxury condos in Brickell have excellent facilities, fixtures, finishings, and maintenance staff on duty at all times. If you choose the right luxury condo, you might even have the professional staff take care of small things that are time-consuming for you. For instance, they can clean your car, collect the garbage, or even walk your dog when you don't have the time.
At the same time, when it comes to safety, living in a luxury home leaves little to be desired. One of the best features of a luxury condo is adequate security, which will make you and your family feel as safe as possible. You will have security personnel in the building or available non-stop, fire alarm systems, smoke and CO2 detectors, and CCTV surveillance. Therefore, money can buy you comfort and safety in Brickell right now.
Ask an experienced broker if now is a good time to buy a luxury condo in Brickell.
A highly experienced real estate broker
has not only dealt with many clients but has also spent time developing relationships with respected developers and investors. These connections have the potential to provide you with many benefits. For example, your broker may access offers and deals you wouldn't find on your own. Whether it is a pre-construction or a condo that is not listed, they will know and inform you about it.
In addition, brokers that work with luxury properties have spent years learning about their market. As a result, they can find you the right condo in the right location and at the right price. And last but not least, your broker can tell you when is the right moment to buy, sell, or rent a luxury condo in Brickell. Professional brokers are constantly analyzing the market so they can speculate on the right moment for any move you might want to make.
Final words
As you can see, there are enough reasons to invest in a luxury condo in Brickell. The market is hot, the interest is high, and the location is one of the best in Miami. Also, if you buy to rent out, you won't have a problem finding tenants. And in the end, if you care about safety and ease of maintenance, now is a good time to buy a luxury condo in Brickell.