Welcome to Key Biscayne, a hidden gem of paradise off the coast of Miami-Dade County. The island offers a luxurious lifestyle, stunning natural beauty, and year-round sunshine, making it the perfect destination for those seeking the ultimate living experience. With its exclusive amenities and rich cultural heritage, Key Biscayne is an oasis of tranquility and relaxation. Whether looking for a permanent residence or a luxury vacation home, Key Biscayne offers something for everyone. To help you learn more about luxury living in Key Biscayne, FL, we've consulted experts in Florida luxury real estate. In this article, we'll explore the unique features that make this island one of the most desirable places to live in Florida. Now let's dig in!
Everything You Need to Know About Luxury Living in Key Biscayne, FL
Key Biscayne is the perfect destination for those seeking an exclusive, high-end living experience. But before investing in luxury real estate, you should know what makes luxury living in Key Biscayne so special and unique. Let's find out!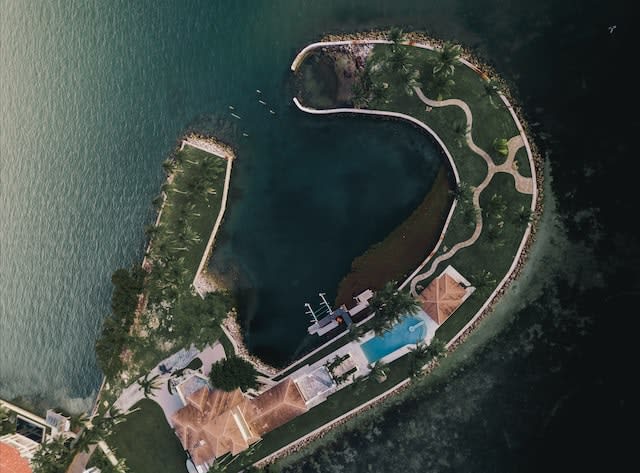 Unbeatable Location
One of the most significant advantages of living in Key Biscayne is its unbeatable location. The island is just a short drive away from the heart of downtown Miami. Therefore, it has easy access to world-class dining, shopping, and entertainment. Plus, it's only a 20-minute drive from Miami International Airport. So even long-distance moving to Key Biscayne, from hiring movers to settling into your new luxury home, is quite convenient and easy. Just be careful and look for reliable movers specialized in long-distance moves.
In contrast to the hustle and bustle of Miami, Key Biscayne is an oasis of peace and serenity. Pristine beaches, lush vegetation, and clear blue waters surround the island. This unique location provides a rare combination of city and island living, which is why Key Biscayne is one of the most sought-after locations in South Florida.
Exclusive Amenities
The top location comes with all the exclusive amenities you can think of. The island offers residents access to private beaches, golf courses, tennis clubs, and yacht clubs, making it one of the most exclusive locations in the state. The private beaches are pristine and unspoiled, offering residents a chance to relax and soak up the sun in a peaceful, secluded environment.
Moreover, Key Biscayne is home to some of the most prestigious golf courses in the state, including the Crandon Golf Course. This is a world-class 18-hole course that is widely considered to be one of the best in the country. The island is also home to several tennis clubs, where residents can enjoy the sport in a beautiful and serene setting.
The Key Biscayne Yacht Club is another exclusive amenity that offers residents a chance to explore the ocean and enjoy the island's stunning coastline. The club offers various membership options, including access to the club's private marina, dining facilities, and social events. With such exclusive amenities, Key Biscayne offers a unique and unparalleled living experience.
Luxury Properties
Another feature that sets Key Biscayne apart from other locations in Florida is its luxury properties. The island is home to some of the most luxurious and exquisite homes and condos in the state, designed and built to the highest standards of luxury living. Whether you are looking for a waterfront mansion, a modern apartment, or a spacious family home, you will find it in Key Biscayne.
The island's luxury properties feature top-of-the-line finishes, amenities, and cutting-edge technology. In other words, it's the perfect home for those who value quality, comfort, and style. Most properties are designed to offer stunning views of the Atlantic Ocean, Biscayne Bay, or the Miami skyline. Therefore, if you buy a luxury property in Key Biscayne, you can count on getting everything a luxury property might offer while enjoying the island's stunning natural beauty.
Safety and Security
Key Biscayne is not only a beautiful and luxurious place to live but also one of the safest communities in Florida. The island has its own police department and fire rescue services, ensuring that residents feel safe and secure at all times. The New Leaf Moving Group expert team states that the community also has a strong sense of neighborhood watch and community involvement. This makes it one of the most friendly and welcoming communities in the state.
Stunning Natural Beauty
Perhaps one of the most significant features of luxury living in Key Biscayne is its natural beauty. The island is surrounded by breathtaking natural wonders, including some of the most stunning beaches in the world. The soft white sand, clear blue waters, and gentle ocean breezes create a peaceful and serene environment perfect for relaxation and reflection.
In addition to the beaches, Key Biscayne is also home to several parks and nature reserves. These parks offer residents a chance to explore the island's natural beauty, wildlife, and scenic trails. Also, engage in various outdoor activities, including hiking, biking, and fishing. Here are some of them:
Bill Baggs Cape Florida State Park, located at the southern end of the island, is a beautiful 400-acre park that features some of the most beautiful beaches in the area. The park is home to a historic lighthouse that dates back to 1825. Visitors can climb to the top of the lighthouse for a panoramic view of the island.
Crandon Park, located at the northern end of Key Biscayne, is an 808-acre park with a beautiful beach, a nature center, a golf course, and a tennis center. The park's beach is one of the most beautiful in the area. It features crystal-clear waters, soft white sand, and swaying palm trees.
The Bear Cut Preserve is another lovely nature reserve on the island's eastern side. The preserve features a beautiful beach, scenic trails, and an abundance of wildlife, including migratory birds and sea turtles.
Conclusion
We hope our article helped you discover the possibilities of luxury living in Key Biscayne. Furthermore, we hope we inspired you to find your next luxury home on this gorgeous island. As you can see, Key Biscayne is the perfect destination for those seeking a high-end and exclusive living experience. And if you're one of them, wait no more but reach out to Florida's top experts in luxury real estate. They'll help you quickly find a stunning property that perfectly fits your wants and needs.