The advertising methods that support the process of selling are many. But, only a select few can help you successfully market your luxury home. This is because luxury properties require different marketing, pricing, and presentation approaches. Namely, when selling a high-end property, you need to make your moves carefully. Consider that your primary goal is to attract a specific clientele that can afford to buy your home. For this reason, we will let you in on the most effective industry secrets about marketing luxury homes successfully.
Selling a luxury home can be more challenging simply because, by default, you can expect less serious offers to come your way. Not too many people can afford a luxury home, and if they can, you need to cater to their expectations. Accordingly, effective marketing is invaluable when entering the luxury real estate market. So, let's see how you can do this the right way.
Observe your luxury home from the buyer's perspective
The first thing that needs to be taken into account is that you need to put yourself in the buyer's shoes. This means you need to look at your home objectively, particularly if this is the first time you are selling a luxury home.
Why - you may ask? Firstly, you might be so used to your home that you cannot pinpoint its major selling points or the features that could be seen as flawed. For instance, you might be completely used to not being able to close the kitchen door, so much so that you don't even notice this problem. However, a typical luxury home buyer expects to see nothing short of perfection.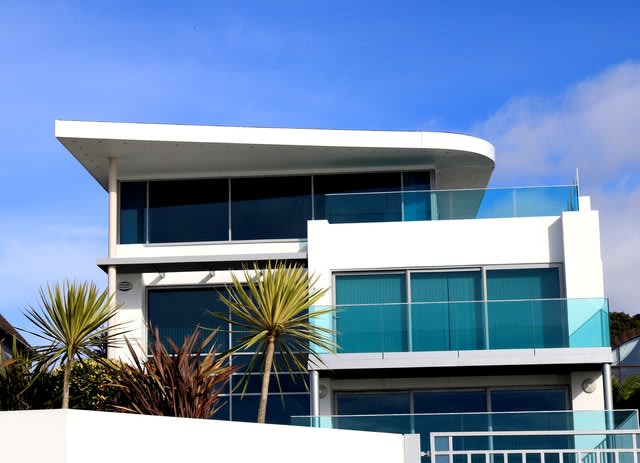 That is why it helps to ask your realtor for an evaluation. With a professional assessment, you will know what to fix or highlight when you put your home on the market.
The right pricing is marketing in and of itself
First-time sellers of luxury homes sometimes make a mistake and overestimate the value of their homes. This comes as no particular surprise since you are probably proud of what your home has to offer. However, overpriced homes deflect interest. That is why you need to consider the pricing very carefully, particularly compared to other luxury properties in the area. Remember - buyers do not like to waste time bargaining over prices they believe are too inflated.
Another point to consider is the fact that luxury real estate is quite an exclusive market. This means there won't be too many prospective buyers expressing interest, to begin with. In that sense, you really cannot insist on keeping an unrealistic price.
Also, remember that interest is like a domino effect - the more prospective buyers you have, the more you will attract. People tend to associate the presence of competition as a sign that the property has something to offer.
Find a good realtor
The experts at Spyder Moving say that, if you want your relocation experience to flow smoothly, it's necessary to hire skilled people to give you a hand. The same goes for the house selling process. If you want to successfully market your luxury home, it is certainly a good idea to hire a realtor. A good realtor specializing in luxury real estate will know all the tricks of the trade that make your home stand out from the bunch.
On the one hand, there are numerous features that buyers consider necessary for a luxury home to have. For instance, most buyers like to have lofty, newly renovated kitchens with kitchen islands or plenty of storage space. So, some luxury home features are universal, in a sense.
On the other hand, buyer expectations may differ from one luxury real estate market to the next. Considering the fact that $1 million buys nearly three times the square footage in Miami than in NYC, it's essential to think about the specifics of your home's location and plan accordingly.
Take a photo of every nook and cranny of your luxury home
In the digital era that we live in, most buyers will stumble upon your property in the virtual world. That is why it makes sense to create an engaging virtual tour of your property. A skillfully produced and attractive virtual tour will spark interest and instigate the buyer to come in for an in-person tour.
However, to achieve this, you need professional, high-quality photographs depicting every corner of your home to coax the buyer into making such a huge step. Nowadays, your online presence is everything, and the best way to reach out is through stunning visuals.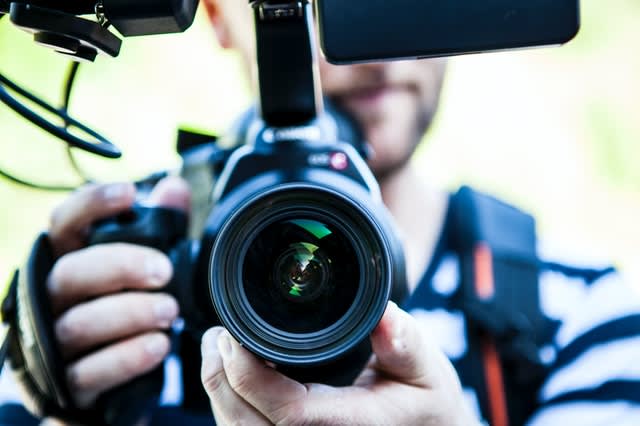 Cultivate an air of exclusivity
Setting up a 'FOR SALE' sign, organizing public open houses, or putting up an MSL listing on your Facebook profile isn't going to cut it. The buyer you are looking for is unlikely to be found using these methods. If you want to successfully market your luxury home, present your home as something that cannot be easily attained. If your realtor suggests that you need more exposure, it makes more sense to host invite-only events where you will invite a select crowd that is more likely to express interest or spread the word afterward.