Miami, fondly known as The Magic City, offers a compelling fusion of sun-soaked beaches, architectural marvels, pulsating nightlife, and cultural vibrancy that few places on the planet can match. It's the ultimate Miami dream for many: living in luxury in this sun-drenched haven where glamour and sophistication coalesce seamlessly. Take a look at what this city has to offer if you are on the path of investing in luxury real estate of your own!
A Deep Dive into Miami's Upscale Neighborhoods
Miami, the vibrant city known for its sun-soaked beaches and pulsating nightlife, boasts a collection of exclusive neighborhoods that truly embody the essence of this tropical paradise. These upscale enclaves serve as the epitome of luxury living, where opulence and style converge to create an unparalleled experience for residents and visitors alike.Remember, if you are moving to FL from another state, ensure you are well prepared and look for interstate movers. The key to your luxurious Miami experience from the very start is finding the right Florida movers to make the transition as seamless as possible. If you haven't decided on the exact location yet, take your pick from some of the amazing upscale neighborhoods.
Coconut Grove
One of the crown jewels of Miami's upscale neighborhoods is Coconut Grove, a lush oasis that exudes an air of sophistication and tranquility. The opulent villas nestled amidst towering palm trees and verdant landscapes create an ambiance of refined elegance. Here, residents enjoy the epitome of privacy and exclusivity, with magnificent homes that boast state-of-the-art amenities and breathtaking views. Coconut Grove offers a haven for those seeking a retreat from the bustling city, where they can bask in the beauty of their surroundings and indulge in a lifestyle befitting the elite.
Brickell
The vibrant and cosmopolitan neighborhood of Brickell stands tall as a symbol of contemporary luxury living. With its sleek, high-rise condominiums and gleaming glass facades, Brickell has become synonymous with modern sophistication. This thriving financial district offers stunning panoramic views of Biscayne Bay and grants residents access to manyupscale restaurants, designer boutiques, and world-class entertainment venues. The allure of Brickell lies in its seamless fusion of urban living and upscale comfort, attracting discerning individuals who seek a cosmopolitan lifestyle in the heart of Miami.
Coral Gables
Its grand waterfront mansions epitomize timeless elegance and old-world charm. This meticulously planned neighborhood showcases a harmonious blend of Mediterranean and Spanish-inspired architecture, characterized by ornate detailing, sprawling courtyards, and picturesque landscapes. The waterfront properties along the canals and the bayfront offer residents the luxury of docking their yachts just steps away from their own private retreats. Coral Gables is a sanctuary of refined living, where history intertwines with modern comforts, creating an idyllic setting for those who appreciate the finer things in life.
South Beach
If living in luxury is your ultimate Miami dream, this is the place to be. Renowned for its vibrant energy and iconic art-deco buildings, it remains an everlasting symbol of the local luxury landscape. The reputable database Best Cross Country Movers states that this world-famous neighborhood is a playground for the rich and famous, attracting celebrities, fashionistas, and art enthusiasts from around the globe. The art-deco-inspired structures, with their vibrant pastel hues and striking geometric designs, lend South Beach a distinct character that sets it apart. Here, residents can immerse themselves in a dynamic cultural scene, enjoy exquisite dining experiences at renowned restaurants, and revel in the pulsating nightlife with which the neighborhood is synonymous. South Beach encapsulates the spirit of Miami, where luxury and creativity converge to create a one-of-a-kind experience.
Indulge in Miami's World-Class Gastronomy Scene
Dining in The Magic City is a gastronomic journey spanning the globe. From lavish seafood platters served on yacht decks to gourmet creations by Michelin-starred chefs, the food scene is as rich and diverse as the city itself. Luxury takes center stage with a culinary experience that embodies innovation and global flavors, offering the perfect accompaniment to the city's vibrant lifestyle.
Unwind in the Heart of Art, Culture, and Fashion
Miami is also a beacon for art, culture, and fashion, with venues like the Perez Art Museum, the annual Art Basel event, and the Design District embodying the city's dynamic cultural scene. Its rich tapestry of arts, coupled with a thriving fashion industry, makes it a cultural powerhouse that offers an elegant and enriching lifestyle.
Relax and Rejuvenate Amidst Miami's Pristine Beaches
Living in Miami also means having access to some of the world's most beautiful beaches. These sun-soaked stretches of sand serve as the perfect spots for a relaxing escape or a lively beach party. The city's coastline offers a blend of tranquility and excitement, just like the city itself.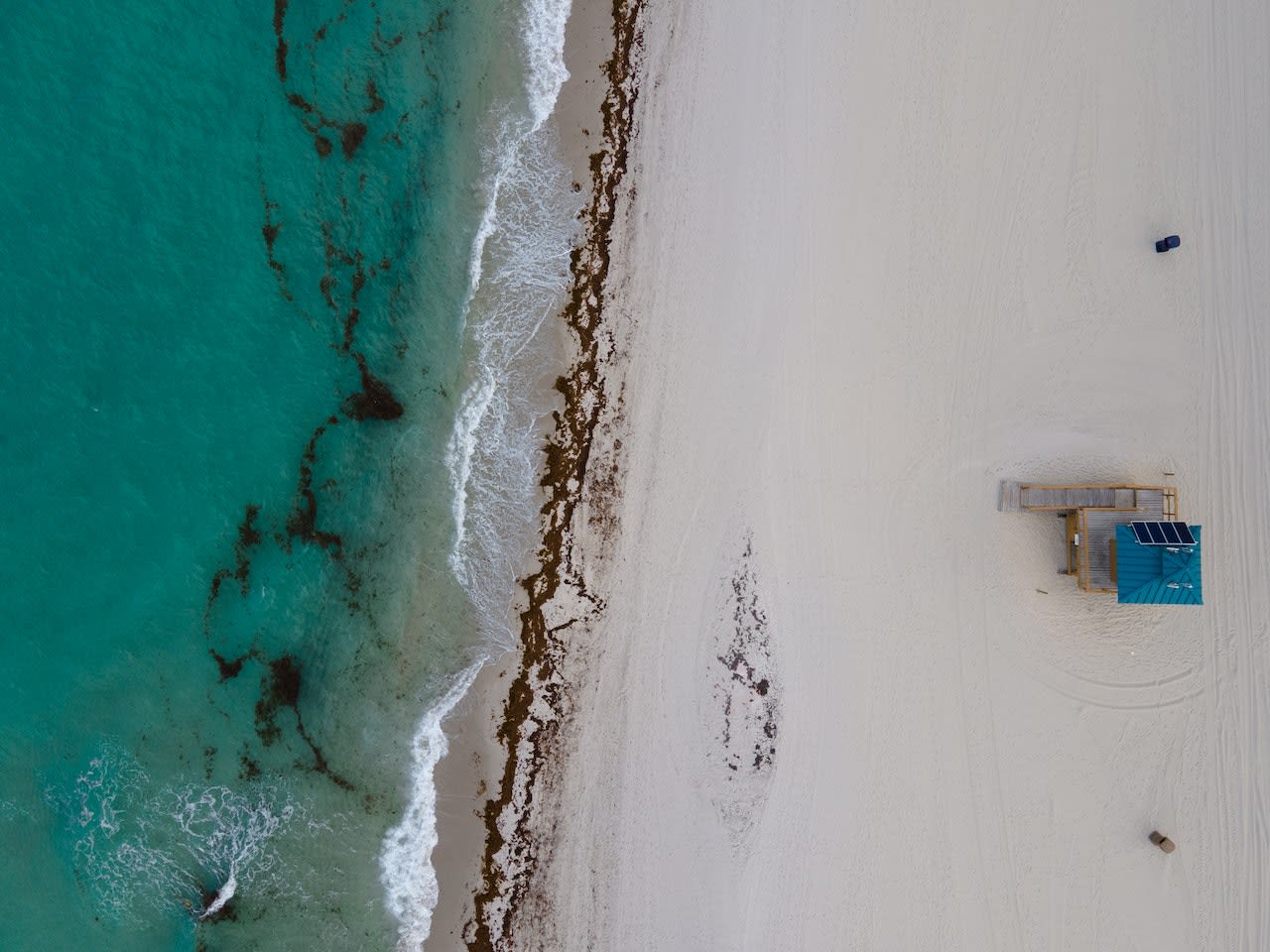 The azure waters gently lapping against the shore invite you to dip your toes and unwind under the warm Florida sun. Whether you prefer a quiet stroll along the shoreline or engaging in thrilling water sports, Miami's pristine beaches cater to all preferences, ensuring everyone finds their own slice of paradise. With vibrant beachside cafes and bars dotting the coastline, you can savor refreshing cocktails and indulge in delicious cuisine while soaking up the breathtaking ocean views.
Experience the Height of Luxury in Miami Real Estate
From grand waterfront estates to lavish penthouses, the Miami real estate market is renowned for its luxury and sophistication. These homes come with top-tier amenities such as private pools, wine cellars, spa facilities, and even private docks in some cases. The city's real estate is as much about the homes as it is about the spectacular views and the unparalleled lifestyle they offer.
With sleek and modern architectural designs, Miami's luxury real estate exudes opulence and elegance. Each residence is meticulously crafted with high-end finishes and state-of-the-art technology, ensuring a seamless blend of comfort and style. Whether indulging in panoramic ocean vistas or enjoying vibrant cityscapes, residents are treated to a sensory experience that transcends ordinary living.
The Nightlife: Glamour, Glitz, and Exclusivity
As the sun sets, Miami transforms into a nightlife paradise with elite nightclubs, sophisticated lounges, and high-end bars. Its vibrant nightlife offers an array of experiences, from the iconic LIV club to the jazz rhythms at Ball & Chain. The Magic City guarantees a luxury nightlife experience that is as diverse as it is electrifying.
Conclusion: Living in Luxury in The Magic City
To live in Miami is to immerse oneself in an atmosphere of sun, sand, and sophistication. With its dynamic cultural scene, exceptional gastronomy, luxury real estate, and a sense of exclusivity that permeates its very essence, this city offers a dream lifestyle. It is a place where living in luxury is not merely an aspiration but a way of life. In this sun-drenched haven, every day is an opportunity to live the ultimate dream amidst the allure of Miami. After all, it is here where the pursuit of luxury finds its true meaning, under the sun, by the sand, and surrounded by sophistication.