Moving to Miami would be an excellent decision for you and your family. It has numerous beautiful beaches, places to see, and events to attend. Miami is even more beautiful during winter. In December, around Christmas time, the city is livelier than usual. You don't have to worry about the cold weather, as well. One of the perks of living in Miami is that it never gets freezing during winter. So, if you are not familiar with events in this city during the holiday season - we are here to inform you. Let's talk about unique ways to experience December in Miami:
Art Basel
Every year, Miami hosts one of the most important art events in the world, the famous Art Basel. The main event takes place at the Miami Beach Convention Center. But that's just part of the festival events happening across the city. Numerous satellite festivals and galleries offer tens of thousands of art lovers and tourists the opportunity to get acquainted with the works of the most famous contemporary artists. Therefore, plan your visits carefully because it is certain that you will not be able to see everything. And prepare for the crowds and the endless search for free parking spaces, but be sure it will pay off.
The Night Garden
Miami is a delightful city full of life. You will never be bored there. That is one of the many reasons buying a home is a great investment in Miami. There are countless things to see in December, but one that sticks out is the Night Garden. Taking a walk there is an unforgettable experience. It is flashy, full of neon lights on trees and the ground. It has a holiday and festive feeling to it. So, if you go, bring your children with you. They will fall in love with it.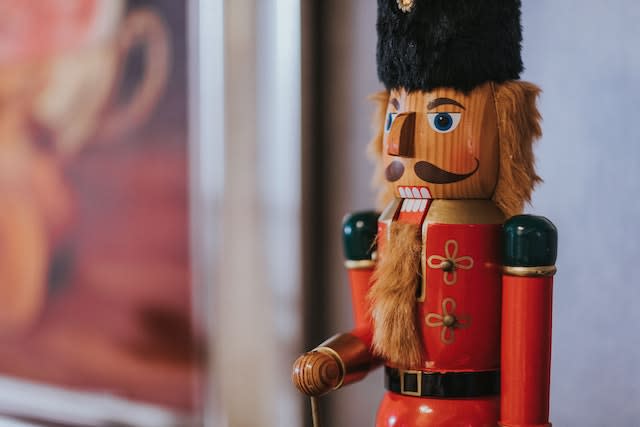 Miami City Ballet's production of The Nutcracker
Miami City Ballet's timeless ballet classic The Nutcracker is another memorable family experience you should not miss for the world. That's a beautiful story about the adventure of the little girl Clara and her friends in the land of sweets. Thanks to Tchaikovsky's lovely music, spectacular costumes, stage, and choreography, you will feel like you are part of this fairy tale.
Over a hundred dancers will hold your attention for almost two hours and create unforgettable memories for your family.

Vizcaya Museum and Gardens in Coconut Grove
The Vizcaya Museum and Gardens is the former mansion and estate of businessman James Deering on Biscayne Bay in present-day Coconut Grove. Vizcaya Museum and Gardens is worth a visit during the holidays. The museum is open until late, and you can enjoy the garden decor, Christmas lights, and architecture strongly influenced by the Italian Renaissance. Take the opportunity to visit other attractions in Coconut Grove, such as the library, Peacock Park, Peacock plaza, and Anthony Arcade. According to bestlongdistancemovers.com, the base of moving companies, the pleasant atmosphere, and the architecture that leaves an impression that you are in the Mediterranean make this neighborhood interesting for buying real estate and relocating.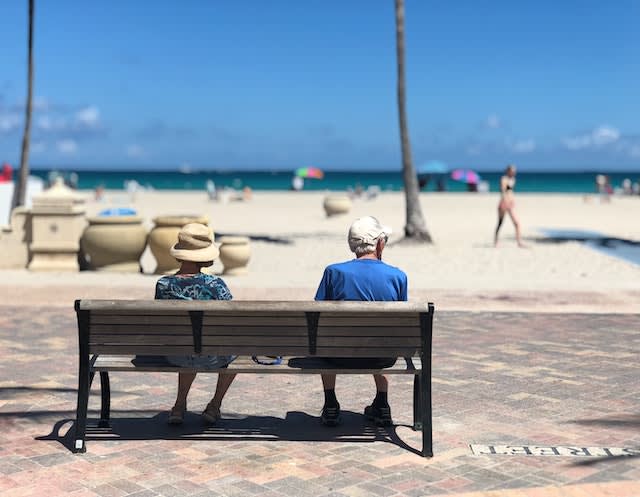 Experience December in Miami: the beaches
And the most visited places in Miami – the beaches. Overcrowded during the summer - because of the hot weather, Miami beaches don't lose popularity during the winter either. The reason for this is the weather. Temperatures in Florida are high during most of the year. In December, the average temperature is about 16 F, so you'll only need a hoodie to keep yourself warm. Also, there are a lot of people who buy homes with high-end landscaping in Miami near the seaside to be able to enjoy the magnificent view. So, if you decide to buy a home in Miami and stay there permanently, consider buying a house near the beach. You won't regret it.
Sporting events
Even if you are in Miami only as a tourist, check out some of the sporting events that December abounds in. Watching the game is a great way to spend an evening with friends and family and experience Miami uniquely. But if you've decided to make Miami your new home, you have a wide variety of local sports teams to follow regularly and strengthen your sense of local patriotism. Moving to Miami from another part of Florida requires finding a reliable long-distance moving company. Choosing the right one is crucial for you to settle in without stress and in no time.
Miami Heat, the famous NBA basketball team, Miami Hurricanes or Miami Dolphins are some possible teams you can become a fan of.
The Winterfest boat parade
Whether someone's buying or selling a luxury property in Miami - it will undoubtedly pay off. Many customers are searching for a house in Miami that will suit their taste. Even if you're not moving permanently to Florida, you should consider having a home there. This way you will have a place to visit on holiday. One of the ways you can fully experience December in Miami is through the Winterfest boat parade, which is held every December. Flashy private boats with big crowds of people on them, good music, food, parties, and celebrations - these are things you don't want to miss!
Gospel Sundays
If you stay in your Miami house temporarily- only during holidays, then you have to learn how to maintain your high-end home. You need to be sure that everything is in order until next December when you get to come back.
Nevertheless, you can experience December in Miami by listening to the gospels. At the Art Center, you can attend gospel performances of various artists for free! Go with your family and enjoy the Christmas spirit.
Final words
There are many fun ways to experience December in Miami. During the holiday season, Miami is pretty lively, and there are a lot of events you should check out by yourself or with your family. Miami is beautiful even if it's not winter, so buying a house there and moving would be a great decision! Either way, this city will certainly never leave you bored!